PULSE® earplugs made in a variety of beautiful colors and styles! These handcrafted earplugs are specifically made for the professional musician and music lover. PULSE® earplugs provide unparalleled high-fidelity custom-fit hearing protection that are comfortable enough to wear all day.
PULSE™
Professional Musician Earplugs
PULSE® musician earplugs reduce volume evenly across the frequency spectrum. This results in a far more "natural" listening experience that other types of earplugs.
These earplugs are perfect for listening to loud music whether you're in the audience or on stage.
These high-fidelity musician earplugs are a custom product, made specifically for each user. 
PULSE® earplugs can be purchased from an audiologist near you or simply fill out the form below and we'll contact you.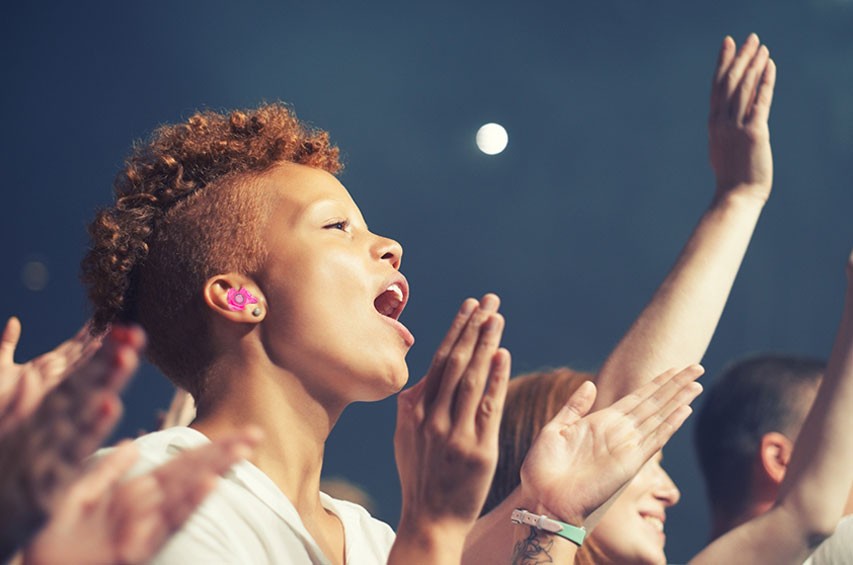 Filtered Hearing Protection
Musicians practice and perform in a variety of settings. They're often exposed to high levels of sound for long periods of time. Depending on the sound levels of a rehearsal or performance, a musician may require varying amounts of protection.
Read about the specific features and benefits or Microsonic PULSE® filtered hearing protection and select the filter that's best for you.
Pictured: PULSE™ Wing (1/2 shell) Black SlikFinish / matte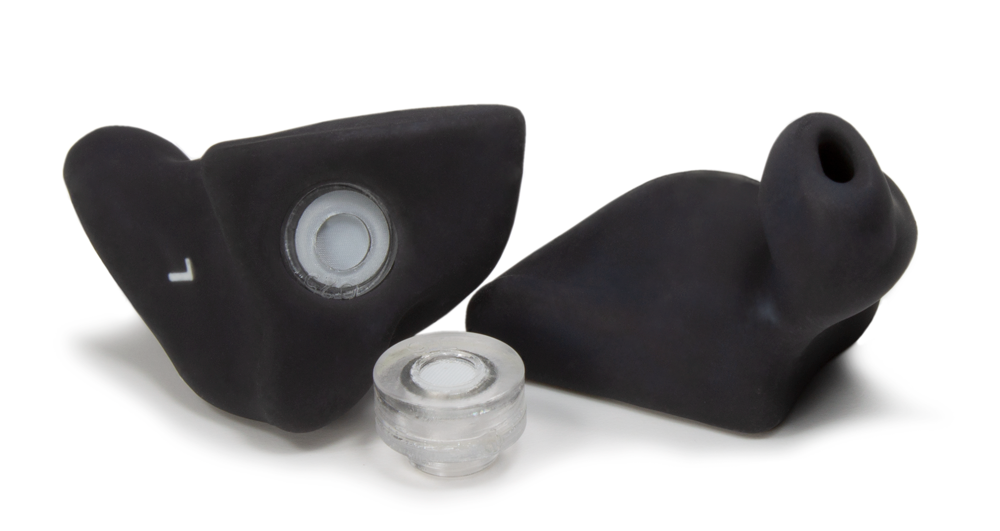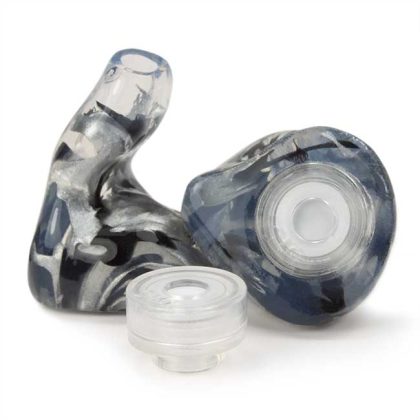 Interchangeable P-Series filters
4 levels of sound reduction: 10 dB, 15 dB 25 dB, and 30 dB

[solid]

Reduces sound levels evenly so that music and speech are clear and natural, not muffled.
Reduces risk of hearing damage while working in loud music venues such as night clubs, performance spaces, and bars.
PULSE® protects your hearing while providing a high-quality listening experience.
Pictured: PULSE™ Standard (canal shell) / shiny finish
Microsonic's PULSE® earplugs let you hear what you need to hear. A high-fidelity listening experience for intonation and tone … with the hearing protection you need.
PULSE® earplugs are designed to be worn for many hours with no discomfort … making your practice time a safe and enjoyable listening experience.
Make a fashion statement with Microsonic's wide range of colorful materials, swirls, sparkles, and glitter.
Microsonic account holders only.
Don't have a Pro account?
Questions about musician earplugs and ordering?
We'd love to hear from you.
Custom Earmolds by Microsonic.